Learn The Art of New Age Piano
A Complete Online Course!

Relax, Unwind, and Get Creative! Join me, New Age pianist and teacher Edward Weiss online as I turn you from complete amateur into an artist! With over 150 captivating lessons I show you how to easily create your own enchanting New Age piano music! No previous experience is necessary or required. Start playing piano the way you've always wanted; flowing and heartfelt! Everything you need to play New Age piano is here! Get read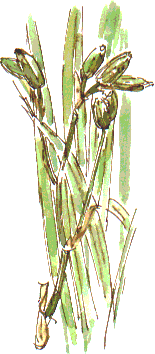 y to - discover your inner artist!
Take Your Own New Age Piano Journey
Watch as I show you how to use two chords to create a beautiful reflective mood in the sample lesson; 'Nurturing Rain!'

Listen to New Age Piano Music Free: 'Whisperings!'
Feeling stressed? Need respite from the world? Here you can listen to peaceful, inspiring New Age piano 24/7! All the top New Age piano artists are here. Enjoy!

Lesson One: Oriental Sunrise
In this lesson you use the pentatonic minor scale and chords to create a free-form improvisation.
Lesson Two: Ocean Dreams
Here you learn to use the 3 basic chords from the C Major scale to create a unique little improvisation.
Lesson Three: Rainforest
In this lesson you use chords in the Key of G Major to create the backdrop for Rainforest. Your right hand improvises a melody!
Lesson Four: Morning Mist
In this lesson you learn how to use the crossover technique along with the scale and chords of F Major to create the atmosphere of Morning Mist.
Lesson Five: Winter Scene
In this lesson you use an ostinato pattern along with chords from the modal scale of D dorian.
Lesson Six: Autumn PLUS OVER 150 MORE AMAZING LESSONS!!
Here you learn how to use an 8-bar phrase along with broken chords to create the background for Autumn.

Look at What Else You Get - Cool Freebies!
In addition to getting half-off the course when you sign up today, you'll also recieve 2 FREE gifts!



Join Now and Get Half-Off!!
Join now for just $39 $19! Then... take a full month as Edward shows you how to quickly and easily play New Age piano! See how simple it is to capture a mood and play what you feel! If you love it and want more after the first month stay and keep learning for the half-off price!! If not, just cancel at anytime. It's that easy!! Click Here to Get Started!!